Do you skip breakfast? I have to be honest. Breakfast was never my thing.
As a kid, it was Cheerios, cinnamon toast or pancakes that I remember most. As a teenager and later a busy mom, I could be deep into my day before I put any sort of food into my mouth. I just wasn't hungry until late morning or lunchtime.
I didn't realize what I was missing out on until I reached my 40s and started studying nutrition and learning about how the body actually works.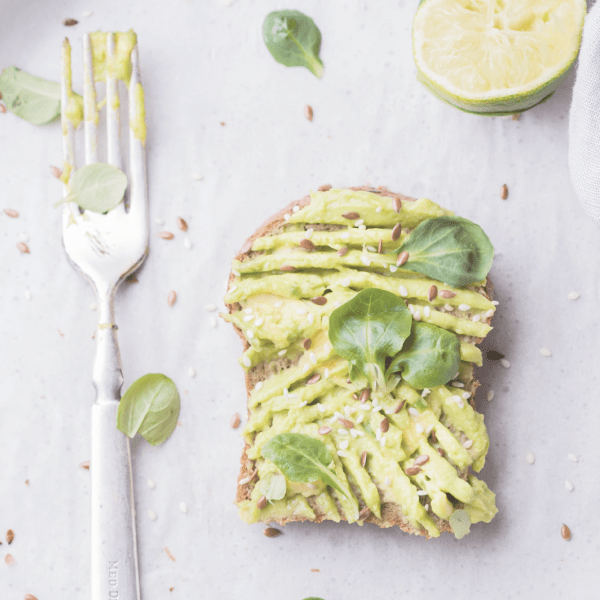 Combat Brain Fog
Having a healthy balanced breakfast (proteins, fats, carbs) gets your body going for the day. It can help cognitive function + help mood, energy, concentration + memory. It can also set us up for making healthier choices throughout the day.
Less Cravings
Eating a healthy balanced breakfast helps balance blood sugars, which is going to mean less sugar cravings later in the day. Weight management becomes easier because you're keeping your hormones more balanced throughout the day.
More Energy
As you start to regulate your meal times, you will find that you have more consistent energy + less dips throughout the day. This also helps because you're not reaching for snacks or beverages to boost your energy in between meals, which translates into less calories + better food choices overall.
If you're not a breakfast person, there are lots of reasons to give it a try. See what you notice in your own body. If you struggle with being hungry in the morning, stop eating about 3 hours before bedtime. You will probably wake up ready for a little something.
If you need a quick & easy light, but balanced, breakfast idea, you can check out my breakfast jar recipe here.
P.S. If you enjoyed this post, you'll love my weekly newsletter on Substack. It's called The LIFT + it comes out on Sundays. You can check it out & subscribe here.